Shiny Minds are enlightened minds. When we have Shiny Minds, we combine the power of our mind with the wisdom of our heart. We make conscious, heartfelt and wise decisions. We become better. We serve the world better. Build yourself a Shiny Mind and maximize your true potential with the science-backed strategies from NLP, Neuroscience, ICF Coaching, Leadership, Communication, Emotional Intelligence, Heart Science, Positive Psychology, Quantum Physics, Metaphysics, Cosmology and my very own Neuro-Shine Technology™. And let's make this world a better place, with more love ❤️and #ShinyMinds ... ShinyUnsal.com
Episodes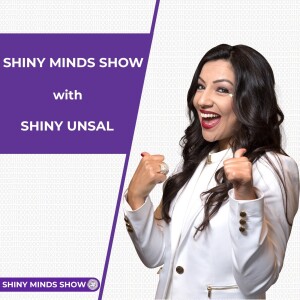 Thursday Mar 30, 2023
Thursday Mar 30, 2023
Hello everyone,
Today I'd love to shine those neurons of yours by talking about QUESTIONS, to be more specific, why you need to communicate with question marks instead of periods.
You know how you start a conversation and it is going well. All of a sudden something happens and before you even realize what happens, you are in an argument:
Perhaps, you are not intentionally creating this, obviously... But for some reason your selection of words, your tonality and your body language in your sentences created that undesired outcome.
I have 4 reasons why you need to turn those sentences of yours into questions to avoid these problems.
If you're ready, let's go!
Made with love ❤️ for a better world, with more love ❤️ and #shinyminds ...
By Shiny Burcu Unsal