Shiny Minds are enlightened minds. When we have Shiny Minds, we combine the power of our mind with the wisdom of our heart. We make conscious, heartfelt and wise decisions. We become better. We serve the world better. Build yourself a Shiny Mind and maximize your true potential with the science-backed strategies from NLP, Neuroscience, ICF Coaching, Leadership, Communication, Emotional Intelligence, Heart Science, Positive Psychology, Quantum Physics, Metaphysics, Cosmology and my very own Neuro-Shine Technology™. And let's make this world a better place, with more love ❤️and #ShinyMinds ... ShinyUnsal.com
Episodes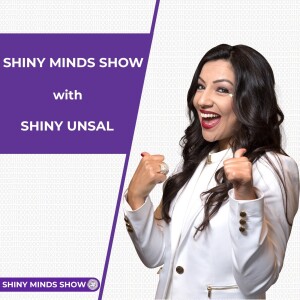 Thursday May 11, 2023
Thursday May 11, 2023
Today's topic is marketing. 7 P's of marketing.
As you know, marketing has been around forever but as a discipline, it emerged back in the late 19th century.
And the term "marketing" is known to be invented by Dr. Philip Kotler.
He originally came up with 4 components of marketing. But in time, this mix has become 7.
And I'm going to cover all these 7 P's of marketing, starting from the very first one.
If you're ready, let's begin!
Made with love ❤️ for a better world, with more love ❤️ and #ShinyMinds in it...
Shiny Burcu Unsal