Shiny Minds are enlightened minds. When we have Shiny Minds, we combine the power of our mind with the wisdom of our heart. We make conscious, heartfelt and wise decisions. We become better. We serve the world better. Build yourself a Shiny Mind and maximize your true potential with the science-backed strategies from NLP, Neuroscience, ICF Coaching, Leadership, Communication, Emotional Intelligence, Heart Science, Positive Psychology, Quantum Physics, Metaphysics, Cosmology and my very own Neuro-Shine Technology™. And let's make this world a better place, with more love ❤️and #ShinyMinds ... ShinyUnsal.com
Episodes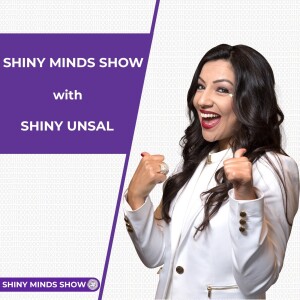 Thursday Apr 20, 2023
Thursday Apr 20, 2023
Hello everyone,
I want to talk about assumptions today. What they are and why you need to bust them.
As a Licensed Trainer of Neuro-Linguistic Programming™ since 2011 and an ICF Accredited Coaching Program Educator since 2014, I studied and researched a lot about neuroscience, how the mind works, how we generate communication and behaviors, how our language dictates our reality, etc.
One thing I can tell you for sure is that, you cannot not make assumptions. Which means that your brain is wired to assign meaning to life, to make assumptions. A ton of them!
And all the time! All your beliefs, all your ideas and opinions at the core, are nothing but your assumptions.
They are only true in your mental world and they belong only to you. Not anybody else. That's why we call them assumptions.
And most often than not they are limiting you in life, creating trouble, causing relationship problems, preventing your joy.
And because of that, I have some very entertaining ideas to bust those non-helpful assumptions.
Ready? Let's go!
Made with LOVE ❤️ for a better world with more love and #shinyminds...
Happy busting, 🤗
Shiny Burcu Unsal