Shiny Minds are enlightened minds. When we have Shiny Minds, we combine the power of our mind with the wisdom of our heart. We make conscious, heartfelt and wise decisions. We become better. We serve the world better. Build yourself a Shiny Mind and maximize your true potential with the science-backed strategies from NLP, Neuroscience, ICF Coaching, Leadership, Communication, Emotional Intelligence, Heart Science, Positive Psychology, Quantum Physics, Metaphysics, Cosmology and my very own Neuro-Shine Technology™. And let's make this world a better place, with more love ❤️and #ShinyMinds ... ShinyUnsal.com
Episodes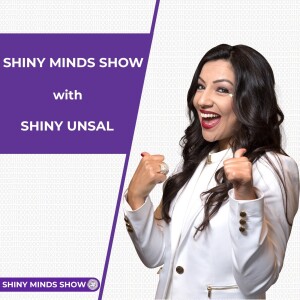 Thursday May 18, 2023
Thursday May 18, 2023
Hello everyone,
Today, I feel like I'm really gonna make your neurons #shine bright!
Do you know why I feel like that? Because I'm going to share with you one of my most powerful mindset principles of my Neuro-Shine Technology™.
It's called the Meaning Principle. It has two components and it helps you shift your perspective and teaches you how to stay in your power even when life throws lemons at you! 
You're gonna love it and you're gonna wanna apply it in every area of your life.
If you're ready, let's go!
Made with love
for a better world, with more love
and #ShinyMinds ...
by Shiny Burcu Unsal