Shiny Minds are enlightened minds. When we have Shiny Minds, we combine the power of our mind with the wisdom of our heart. We make conscious, heartfelt and wise decisions. We become better. We serve the world better. Build yourself a Shiny Mind and maximize your true potential with the science-backed strategies from NLP, Neuroscience, ICF Coaching, Leadership, Communication, Emotional Intelligence, Heart Science, Positive Psychology, Quantum Physics, Metaphysics, Cosmology and my very own Neuro-Shine Technology™. And let's make this world a better place, with more love ❤️and #ShinyMinds ... ShinyUnsal.com
Episodes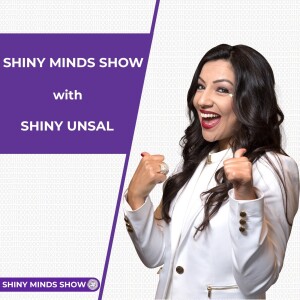 Thursday Apr 06, 2023
Thursday Apr 06, 2023
Hello everyone,
We are talking about emotions today. Specifically about how to reframe our negative emotions to stay positive in our life.
Reframing is a very powerful mindset tool in Neuro-Linguistic Programming (NLP) to transform anything less than empowering into definitely empowering!🚀
It's absolutely very important for all of us to leverage this NLP tool every single day in our communications with ourselves and others, in order to feel empowered, in charge and take full responsibility of our lives.
As a Licensed Trainer of Neuro-Linguistic Programming®, I feel responsible to inform everyone about the impact of their thoughts, language and how they deal with their emotions on their mental health and overall happiness in life.
And I have a few tips to share with you about how to reframe your negative emotions.
If you're ready, let's begin!
Made with love for a better world, with more LOVE ❤️ and #shinyminds.
Shiny Burcu Unsal