Shiny Minds are enlightened minds. When we have Shiny Minds, we combine the power of our mind with the wisdom of our heart. We make conscious, heartfelt and wise decisions. We become better. We serve the world better. Build yourself a Shiny Mind and maximize your true potential with the science-backed strategies from NLP, Neuroscience, ICF Coaching, Leadership, Communication, Emotional Intelligence, Heart Science, Positive Psychology, Quantum Physics, Metaphysics, Cosmology and my very own Neuro-Shine Technology™. And let's make this world a better place, with more love ❤️and #ShinyMinds ... ShinyUnsal.com
Episodes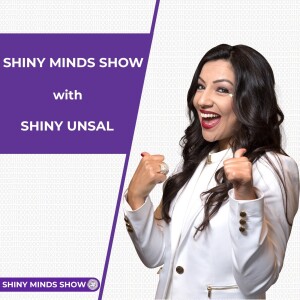 Thursday Mar 18, 2021
Thursday Mar 18, 2021
We are talking about Contextual Intelligence today.
As part of my Neuro-Shine Technology™ mindset principles, one of my favorite topics / concepts is Contextual Intelligence. Because, when you think about human behaviors and how you give meaning to those human behaviors, you'll see that there is always a context in which the behavior has value.
So if you miss the context, you miss the meaning.
If you don't understand the details of the context, you don't understand the behavior.
So, as part of human psychology and analysing human behaviors, I believe Contextual Intelligence is absolutely important and critical as a skill.
And the good news is, you can develop it! Literally! You can fire and wire some cute little neurons in your #ShinyMind and create this very valuable and transformational Contextual Thinking. 
If you are ready, I have a very simple yet powerful technique that I call the 6W1H that is going to summarize what Contextual Intelligence is to you.
Shall we?
Made with love ❤️  for a better world, with more love ❤️ and Shiny Minds in it.
by Shiny Burcu Unsal
ShinyUnsal.com